Lady Chatterley's Lover, Huckleberry Finn, Lolita…The Muppets? A board member of the Marshfield School Board in Wisconsin is trying to get Jim Henson's book For Every Child A Better World removed from the kindergarten curriculum.
"I just have concerns that it's too graphic, even though these are Muppets characters. Unfortunately in this world there is a lot of war and strife and poverty; I understand that. I just don't know how appropriate that is to be teaching that to 5-year-olds," the Marshfield News Herald quoted Mary Carney, the school board member proposing the ban.
As the Wisconsin Radio Network cites, no other board member has objected to the ban, but the members will vote tonight.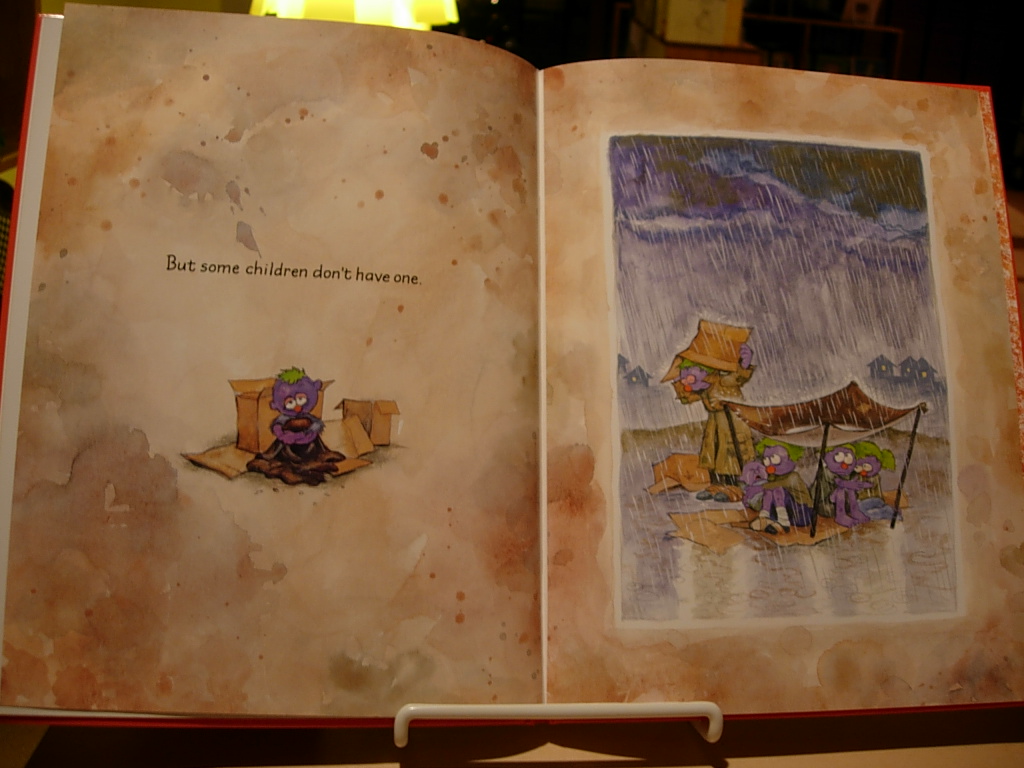 The book was written by Jim Henson and published in the early 1990s with cooperation from the United Nations. It aimed to be a tool of discussion between parents and children, as narrated by Kermit, illustrating a larger world outside the child's local community, and one in which not every child receives the basic necessities of life.
Carney, who was elected to the Marshfield School Board in April, proposed the ban in July.
Minnesota Public Radio quotes Carney from the July meeting, "Why are we subjecting the youngest children in our community to such negative, dark, depressing imagery? I believe young children should see the world for what it truly is – beautiful, good and hopeful – and their innocence remain intact for as long as possible."
School board vice president Amber Leifheit responded, "Looking at it, I do not have concerns. I believe it shows compassion for people other than yourself. I think that's a good thing."
The Marshfield News Herald reports that Carney brought additional objections to the board meeting. Beyond the book ban, Carney stated that teachers were having their autonomy taken, and that the current curriculum "downplays American exceptionalism" by focusing too much on global affairs.
When the school board makes it final vote, it may keep the book in the curriculum, remove it, or review the book selection process. 
Source: Marshfield News Herald via USA Today, Wisconsin Radio Network, Minnesota Public Radio / Photo Source: Marshfield News Herald, Peekaboo Blog